TRS Cuttings are rooted into standard black poly potting bags. I use mostly two gallon size bags, although for red-osier dogwood 1-gallon seem sufficient.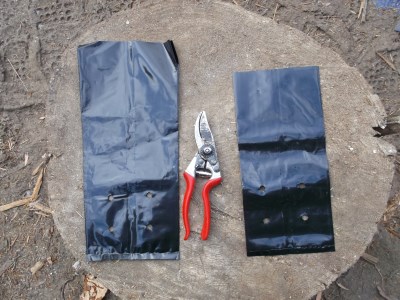 One and two gallon potting bags seen here.
Roots need oxygen. This is especially important when you want rapid and prolific rooting on live cuttings. Although standard nursery potting bags do come with a few holes, this is considered insufficient. For this reason all the poly bags used to produce TRS Cuttings are first perforated to greatly increase the number of aeration holes.
The system I use to do this involves a punch-paddle constructed from three layers of plywood and roofing nails, and a heavy hammer (many other methods to achieve the same ends can also be envisioned).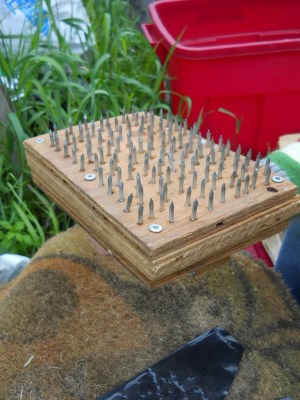 This punch paddle was easy to make and so far has withstood punching thousands of bags.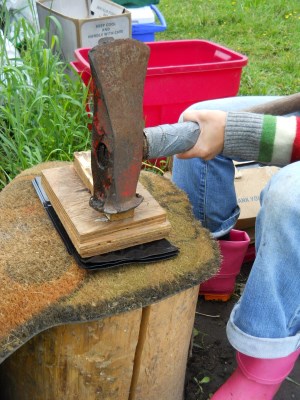 Using this method – lay a door mat (soft surface) over a chopping block, place the bags (4 or 5 at a time works best), then the punch-paddle – and hit firmly with a heavy hammer 2 or 3 times.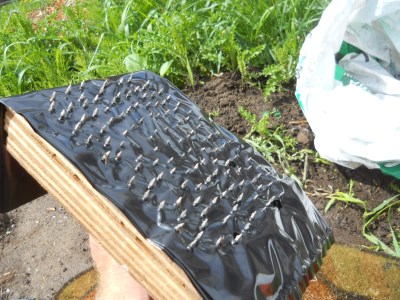 The spikes should be driven through all the bags. To produce even more holes the bags can be turned over and punched again.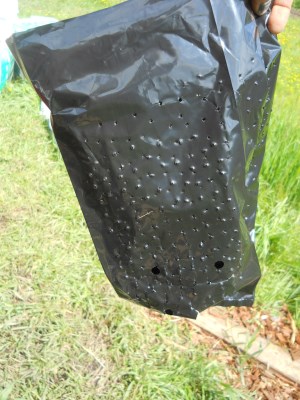 The result is a product that allows for rapid oxygen diffusion into the growing medium.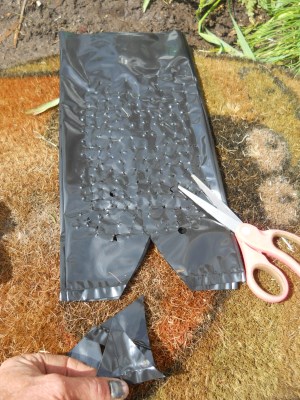 Cut a triangular hole in the bottom of each bag to threat the cuttings through.